---
---
Who is Lloyds of London and what they have to do with Lloyds of London Flood insurance?
Lloyds of London also known as Lords of London and just simply Lloyds is one of the strongest financial entities in the world. You guessed Lloyds of London is located in London (the financial district).
Lloyds is the very first modern insurer, and the strongest (A+ rated) AM Best. They have been around since 1688 so we can say they know what they are doing.
One misconception about Lloyds is that they are a company, they are not but rather a corporate body governed by the Lloyd's Act of 1871 and subsequent Acts of Parliament.

If you are in the industry you see how much Lloyds of London influences the market these guys & gals have coverage for almost anything imaginable. From Betty Grable's legs to Santas Beard it seems as if you are looking for a flood insurance policy Lloyds will find a way to cover it.
How Lloyds works is what they call syndicates which are multiple financial backers to come together to pool their capital and spread risk.  These "members" are a collection of both corporations and private individuals and are traditionally known as "names."
---
---
How did Lloyds of London flood insurance come to the flood insurance market?
The Homeowners Flood Insurance Affordability Act (HFIAA) of 2014 was signed into law by President Obama on March 21 in 2014. This litigation was intended to break up the Government NFIP 50 year monopoly and begin to move toward a stable flood insurance market by allowing private flood insurance companies into the United States Flood insurance market.
Lloyds of London Flood insurance market started out small with only a small hand full of Coverholders in 2014 if you see this logo than you are working with one option that is available in the flood insurance market.

And in 2018 it seems as though anywhere you turn you will find some coverholder however not all Lloyds of London Flood Insurance companies. Not all flood insurance and certainly not all Lloyds of London Flood Insurance option are created equal. So unless you are really good at reading confusing policy jackets you should work with a flood insurance expert. A good question to ask is how many flood insurance policies they have and how many companies they will be shopping to ensure you are getting the best coverage and price.
YOU MAY HAVE BEEN TOLD by your family agent or other ignorant individuals that the government option is the only flood insurance available. – Not true!
This is simply not true.  Here are a few reasons why you might be told this by your trusted insurance adviser.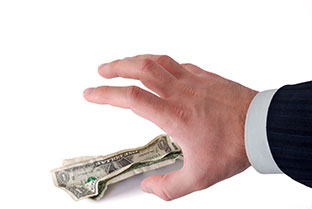 Many of the companies you might be using for your homeowner's insurance and auto insurance (Allstate, State Farm flood insurance, Progressive flood Insurance, Geico, Hartford, etc) have a contract with the government and the contract doesn't allow them to sell anything but the National Flood Insurance Program (NFIP)/government Option so it is true for them that the NFIP is the only Option but not for you.

WE insurance agents get paid commission on the sale of an insurance policy the higher the premium the more money we make and well NFIP policies can be and are often times super expensive sadly some of my peers in the industry are more interested about the money they make off you than helping you save money.
---
---
What is Private Flood Insurance and isn't the company I have my homeowners with a private company?
You ask aren't Allstate, State Farm Flood Insurance, Progressive flood Insurance, Geico and Hartford private flood companies?
It's true that all companies listed above are private companies however for flood insurance all of these companies don't have the capital to cover the catastrophic event such as flooding. And the Government sucks at advertising this is why they created the Write your own or WYO program. So these companies are reselling the NFIP policy.
Get ready for government confusion here.
The WYO is also called private flood insurance, however, they are just a company that is private like state farm flood insurance for example, and they have been granted the right to resell the NFIP policy.  So these "private flood insurance companies" are just a pass-through to the government program.
So what your Allstate, State Farm flood insurance, Progressive flood Insurance, Geico, and Hartford agents are telling you is a half-truth for them. They are only allowed to write government policy.
But you are not obligated to buy the expensive flood insurance policy.
---


The NFIP has had a monopoly on the flood insurance market for half a century. (50 YEARS!!)
If you have the government flood insurance policy through  NFIP/FEMA then you are well aware as to the rapidly increasing cost of flood insurance.
The NFIP program has been mismanaged, properties that should be in a high-risk flood zone and required to carry flood insurance (those on the oceanfront) are "Mapped out" because of the political pressures. This allows those properties to get government subsidies to pay for their flood insurance. Meaning the property that has beach access is only paying $450 – $650 for the highest coverage the program offers.
ENOUGH ABOUT the NFIP lets talk about the Private Flood Insurance and especially Lloyds of London Flood Insurance.
---
More about who Lloyds of London Flood Insurance?

The private flood insurance market (most to date are private flood insurance offered through Lloyds of London) and have been around for 10+ years. Actually Lloyds of London has been in the US flood Insurance market for quite some time, however, the only way you could get access to the market traditionally was through purchasing an Excess flood policy for higher limits beyond the NFIP ceiling of $250,000 Building / $100,000 contents.
As mentioned previously, during the 2014 administration, our government needed and still needs to address the issue of the rising cost of flood insurance. So they created a law called the Biggert-Waters flood insurance reform act which opened the opportunity for Lloyds of London flood insurance and other private flood insurance companies to jump in the flood insurance market.
---
---
If you don't know who Lloyds of London is, also called Lords of London (stateside). Below is a bit about the brit.

An interesting fact – is Lloyds of London Flood insurance insures the world for flooding meaning they are insuring properties all over the world for floods.
You see the game of insurance is to spread the risk accost multiple markets. So it is very unlikely that India would have a major flooding event at the same time as America and Africa.
Lloyds is really the only company capable of playing at this level. With the Capital of  Insurance Financial Strength Rating of A+ with assets exceeding $120,000,000,000 (Source: Fitch Ratings, 2010).
My joke here is that Lloyds is banking on

God's promise

that he won't flood the entire world again, …..so they won't have to pay out the whole world's flood claim.

Another interesting tidbit Lloyds also is now reinsuring our government flood program the National Flood Insurance Program (NFIP) since the program is now more than $25 billion dollars in Debt (that's a B and a lot of zero's
-25,000,000,000

) Its debt is growing as the cost come in from Hurricanes Harvey, Irma,  Maria, and Florance.)
---
---
If you just find one option (usually through a paid Google ad) with your google search "Lloyds of London Flood Insurance" and your property doesn't qualify for their underwriting – then it is on you to find another. 
If you don't want the headache of finding a good flood insurance policy consider letting us shop all the private flood insurance options as well as the NFIP flood insurance to make sure your property is placed in the best option to help keep our rates down, 
Click here to get us started
How do you know if Lloyds of London Flood Insurance policy right for you?
If your home or property has never had a flood before and your cost of flood insurance is really high then I would suggest allowing us to shop your flood insurance policy. We have been seeing huge savings on the Lloyds private flood insurance market. I mean we are talking about 20% – 50% over the NFIP or Government option. Our best savings was around $7000.
We are a nationally licensed flood insurance ONLY agency. And not distracted by other types of insurance.
We will shop all Lloyds of London flood insurance, other private flood insurance option as well as the NFIP  is your state

Here's a list of the state Lloyds of London Flood Insurance is offered in Alabama, Arizona, Arkansas, California, Colorado, Connecticut, Delaware, Florida, Georgia, Hawaii, Idaho, Illinois, Indiana, Iowa, Kansas, Kentucky, Louisiana, Maine, Maryland, Massachusetts, Michigan, Minnesota, Mississippi, Missouri, Montana, Nebraska, Nevada, New Hampshire, New Jersey, New Mexico, New York, North Carolina,  Ohio, Oklahoma, Oregon, Pennsylvania, Rhode Island, South Carolina, Tennessee, Texas, Virginia, Washington, West Virginia, Wisconsin, and Wyoming.
Note of Caution on the paid google ads you see: There are many private flood insurance options coming to market it seems like a new option every month. You have got to know what you are buying, most agents selling the policies do not understand them and you need to work with an agent that has studied the policies.
Flood insurance is a very complicated policy to write correctly this is why you need to work with someone who has more than 700+ flood insurance policies and will shop the policy to find the best way to save you money on your flood insurance cost and place the flood insurance policy with the company that matches your needs.
Not all flood insurance policy savings are created equal. Even within the vast options of Lloyds of London Flood insurance, there are different ways the policies will pay out if you "God forbid" have a flood in your home or business.
---

---
FLOODING is the nations #1 Natural Disaster.

Most insurance agents are a generalist and don't specialize in flood insurance. Would you go to skin doc to deal with your heart issues? You need to work with a flood insurance expert or flood nerd to make sure that you are getting the right flood insurance policy that is going to get you great coverage and at a better price.
Most important things you need to know before you purchase a Flood Insurance policy.
There is more flood insurance options than the NFIP. There are two flood Insurance markets National Flood Insurance Program and the private flood insurance market.

If your insurance agent has quoted an NFIP policy correctly then it should be the same premium, however, we more often than you would think find errors in how agents have rated a policy and this could cost you. Most agents don't understand how to write the policy correctly just forward to the NFIP and do you really trust them to work hard to make sure your NFIP policy has all the discounts and government subsidies you can get? We offer a free review of your current policy just email me at robert@betterflood.com and put in the subject "your name and that you want a free review of your current policy". It would be an honor.

Not all Private flood insurance policies are the same, and certainly not all Lloyds of London flood insurance policies. They vary greatly, some have co-insurance penalties, some have to be insured at replacement cost, some have loss of use, some have limited to now coverage for a detached garage or other structures if you don't add them in, some allow you to cover multiple properties on one policy. Some pay out similar to the NFIP policy some payout on Actual Cash and the best payout on Replacement cost.  It is important to understand what your policy covers and how claims will be paid in the event of a loss. If you don't understand something ask your agent.


You can not get flood insurance when you hear flooding forecasted. You need to get a flood insurance policy way before the storm is coming. So if you live in an area and are thinking you might be at risk call us 1-866-990-7482 to discuss coverage. Though the fact that you are thinking about it means you are at risk. The NFIP policy has a 30-day wait unless you have a loan closing. Many Private flood policies have no wait, 10, 15, or 17 days wait unless you are closing a loan. Although when a storm is forecasted the private flood market stops writing new policies until the storm has passed.

Flood insurance is complicated. A flood nerd can help you navigate the policies and we want to help educate. We will shop both the private flood market, Lloyds flood, and the NFIP to see which one makes the most sense for your property.
---
---
What is the NFIP?
The National Flood Insurance Program or NFIP is a program created by the federal government in 1968. The hopes were to provide property owner protection from flood losses. They were also charged for coming up with Flood Insurance Rate Maps (FIRM).
The program is administered by FEMA or Federal Emergency Management Agency, they also create and set flood maps, establish base flood elevation, work with communities to do mitigation, keep communities compliant. However, FEMA has not been able to keep up with the changing climate as well as how land development has changed the way water will flow, and many of the flood maps are out of date.
The maximum NFIP amount of coverage for your residential property is $250,000, for your commercial property $500,000.
Some properties will qualify for discounted rates or government subsidies however you need a savvy flood insurance agent to take full advantage of this. And it depends on different factors and of course documents. We are dealing with the government here people.
And elevation certificate may be required for rating especially if the property was built after 1973. These will need to be done by a licensed surveyor to complete and can cost anywhere from $650 – $1,200 to get one.
---
What is the Private flood Insurance Market?

The private flood insurance market is an alternative to the NFIP and most options to date are Lloyds syndicates.
Lloyds of London flood insurance quotes uses the most advanced and latest technology to map and rate your property. Giving you a fair price.
The technology is spaced aged by using satellites and aircraft technology, light and radar, as well as computer modeling we can offer the most accurate digital land survey available. With this better information, it helps Lloyds identify the real cost of flood insurance. This is going to save millions of homeowners money.
Lloyds flood insurance options don't need an elevation certificate to rate your property saving you money and the headache of getting this form.
Lloyds of London Flood market is backed by A rated carriers.
Most Lloyds flood quotes are provided on replacement cost value (RCV)  compared to actual cost value (ACV) which means that the policy is broader than the NFIP.
The NFIP has to cap the increase of their premiums but the trick they have come up with to make sure they continue to get your money is a large number of federal surcharges, reserved fund fee, and other ridiculous charges.
You have the ability to purchase more then the $250,000 limit for residential building coverage, ask your agent if you are interested.
Most Lords of London flood insurance comes with the loss of use
Lloyds of London flood insurance is the future of flood insurance.
Private flood insurance wait time for a new policy is less. Some as little as no wait some as many as 10 days.

E-mail us at review@betterflood.com.
www.betterflood.com  |   1-866-990-7412
---
Author Bio


ROBERT MURPHY
Robert Murphy is the Founder of Better Flood Insurance a nationwide Flood Insurance Agency. He is a flood nerd, is passionate about education around the need for Flood Insurance.
We shop all options to make sure we are getting our clients the best coverage at the best price.
---
---