2023 – RCBAP Flood Insurance / Master Flood Insurance for Condominium Association
Condominium Association Flood Insurance
As a Corporate entity, board member or management company or owner of a unit in Resdital condo community. You are responsible for the management and operation of a condominium, it is your legal duty to ensure you have the best coverage at the best price for the community. And Board of Directors needs to know that they can be held personally liable for acquiring the right coverage.
In 2017 the rules are changing for Flood insurance in regards to HOA's and Master Flood policies.
If you live in an HOA and that community happens to also be in a  high-risk flood zone, you will soon be faced with some challenges regarding flood insurance. And ever Increasing Premiums unless you prepare.
WHAT is an RCBAP and what does it stand for?
The acronym of RCBAP stand for Residential Condominium Building Association Policy form this is the government flood insurance policy and the only way to accurately write flood insurance for condominium community associations, it can also be called a Master flood policy or HOA flood policy. Some of the parameters that affect whether or not an RCBAP flood policy is a correct type of policy for your association. This policy takes into account the building (each building needs to have it own policy) and seventy-five percent or more of the building must be for residential use. 
Is a master flood insurance required for a condo unit or just the association?
If the building is in a High-risk flood zone (even if partially in), and this is usually determined when a lender pulls a Flood Zone determination (FZD) then a lender will require a master flood insurance policy for you to either sell your unit or buy a unit in a Condominium community. FEMA put together a handbook that explains the mandatory flood insurance program. Check out this PDF for more light reading. 
Done the HOA cover flood insurance?
If your community has by-laws and the association is required to get insurance for common or shared areas then the HOA is responsible for getting a Master flood Condo policy. This link by Merlin Law explains quite well how not only having to deal with the repairs after a flood you might also find so legal issue too if the association board members decide to forgo flood coverage.
Many of my clients tell me that the only units that should be required to purchase flood insurance are those on the bottom floors because of the low risk of flood waters getting higher then the second floor is very low. However, you also need to consider the building foundations, mechanical, pumps, elevators that service the entire building. When considering these Condo associations and the "insurable interest" of all parties involved there is a huge gap in coverage. And the risk is shared. AS for individual units some lender will require a unit owners policy as well.
If your by-laws are old or the association has bought inadequate coverage or no coverage at all (GOD forbid), your shared interest in the building could be at risk. This practice puts the lender at risk and they will NOT approve a loan for the new owner, and it will be extremely difficult for the sellers of the units to find a buyer. Or it could put the whole community at risk of investors (who don't need a loan)  buying up units to use as rentals and turning your beloved association into a highbred apartment rental, and they will likely have much control over the board.
How April 2016 and October 2016 Program Changes Will Affect My Flood Insurance Premiums?
The National Flood Insurance Program (NFIP) is in the process of implementing Congressionally- mandated reforms required by the Homeowner Flood Insurance Affordability Act of 2014 (HFIAA).
Changes taking place in April include:
Rate Increases for most policies
The implementation of an Annual HFIAA Surcharge on all new and renewed policies
An increase in the Federal Policy Fee
An increase in Reserve Fund Assessment.
How does this affect Master Flood Condo Policies and plans written on the RCBAP?
In the past Homeowner Associations were able to make their own determination whether to carry a master flood policy, allowing mortgage lenders to require the borrower to obtain an individual policy.

Individual flood policies are no longer being written if an Association is in a FEMA flood zone. (Flood Insurance rate maps A, AE, V) 

To be eligible for an FHA, Fannie Mae or Freddie Mac financing the Association must carry at least 80% flood coverage.

Refinancing or lines of credit are no longer available without a master flood policy in place.

Selling your unit to a resident owner will be limited. Selling to an investor will be easier; however, as the Association has less than 50% owner occupancy financing will be difficult without a private lender or an all-cash buyer.

Owners are selling at a 10-20% discount because owner occupant purchasers who require financing cannot buy in this complex.
What does this mean?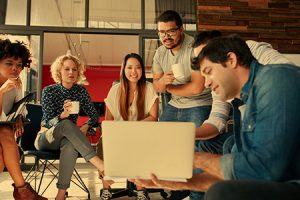 Although the Board has the authority to obtain flood insurance without input from the membership, they traditionally put this issue on the ballot for a vote, which has historically been voted down.
Not having a master flood policy in place has left the common area "self-insured."
The Board of Director's plan for an emergency has been to obtain a loan and special assess the owners for funds needed to rebuild.
This is not possible any longer. Banks will not loan to an association in a flood zone without flood insurance coverage. This would include obtaining a loan for any future maintenance issue the Association may require funds to complete a project. Unit owners are going to pay either way. 
If funds are needed then each owner would be responsible to provide the funds required through a Special Assessment.
What may be the best association plan moving forward?
Hold a Special Meeting of the membership to discuss these issues so everyone is aware of the situation.

Invite experts to speak about options. Flood Nerds are always available.

Obtaining a quote for a Master Flood policy so owners know the costs involved, both an NFIP and our Private Flood Condo policies usually written by Lloyds of London. 

Again, although the Board has the authority to purchase this insurance without Owner approval educate your members and invite them to share their thoughts and concerns at this meeting.
Although this may be a difficult financial responsibility for many owners, the Board believes it is in the best interest of the Association to obtain a Master Flood Policy.
How to control the rising flood Insurance cost for Condo association RCBAP.
The private flood market has many options for Condominiums communities and those who are on the RCBAP policy. And we have seen savings with many of our clients we specialize in flood insurance for Condo communities and work nationally. So if you are a board member, unit owner, lender, a management company. We can make your job of shopping for flood insurance a breeze because we can navigate all the options. WE have seen huge savings by shopping condominium flood insurance into the private flood market. Below is an image of the saving we are seeing.
We can do the shopping for you if you want to fill out our intake form we can begin to look at options.
WE work in all states listed below
Alabama (AL),  Arizona (AZ), Arkansas (AK) , California (CA), Colorado (CO), Connecticut (CT), Delaware (DE), Florida (FL), Georgia (GA), Hawaii (HI), Idaho (IO), Illinois (IL), Indiana (IN), Iowa (IA), Kansas (KS), Kentucky (KY), Louisiana (LA), Maine (ME), Maryland (MD), Massachusetts (MA), Michigan (MI), Minnesota (MN), Mississippi (MS), Missouri (MO),  Nebraska (NE), Nevada (NV), New Hampshire (NH), New Jersey (NJ), New Mexico (NM), New York (NY), North Carolina (NC), Ohio (OH), Oklahoma (OK), Oregon (OR), Pennsylvania (PA), Rhode Island (RIO, South Carolina (SC), Tennessee (TN), Texas (TX), Virginia (VA), Washington (WA), West Virginia (WV), Wisconsin (WI), Wyoming (WY)
OTHER RESOURCE